The Best WordPress Theme TCD
The time has come to create websites with WordPress. Because WordPress is an efficient and easy way to create a website.
"TCD" is a template that can be used with WordPress, a site-building package that includes a wealth of unique features.
We offer WordPress themes that allow you to build high quality, amazingly impactful sites at a low cost.
From now on, anyone can easily manage a beautifully designed website.
Enjoy the power of TCD, the top brand with the largest market share in Japan and a total of over 100,000 users.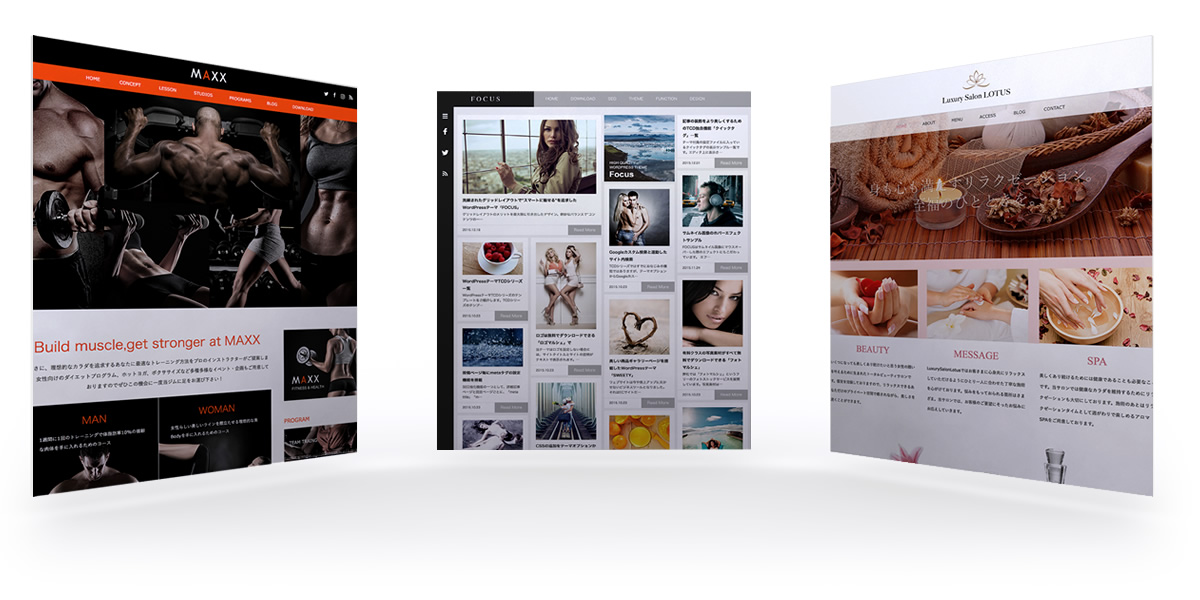 Attracts Users Instantly
If you are going to create a top-notch website, you cannot overlook the visual impact of design. When you change the look and feel of your site, the user's impression of it will clearly change. It affects simple metrics such as abandonment rates, repetition rates, traffic, and even sales.
The TCD theme can have a simple structure, but it is designed to look beautiful even when it contains a large amount of information, like a large media. You can always create a stylish site because the details are well organized. With the TCD theme, you will be able to build a high value website with more fans.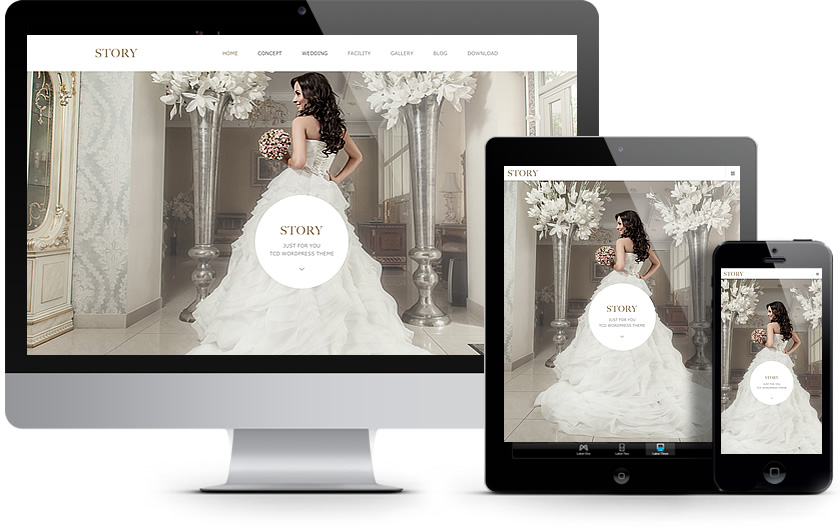 Customize Your Site Freely With TCD's Unique Function
In order to customize a regular WordPress theme, you need to edit the HTML and CSS from the admin panel. For example, changing the site color, font size, or even uploading a logo basically requires editing the code. TCD has a unique feature called TCD Theme Options, which allows you to customize your theme in the WordPress admin panel.
In the theme options, you can do all the basic initial settings such as theme color, font size, and logo settings. Some features are implemented differently depending on the theme, but for example, you can choose which SNS buttons to display and change the images and links in the slider. With the theme options, anyone can run a high class website.
Website Templates to Dramatically Change Your Sales
TCD is on a mission to "increase the value of websites". It's not just about being beautiful or SEO effective. It is designed with a thorough awareness of how to attract users on the first view and then lead them to take actions such as inquiries and purchases, which results in variable sales.
Creating a website is not enough. If you don't design a website with a flow of visitors from entrance to exit, you will lose them. We at TCD can help you anticipate user trends in advance, and provide strong support from a template perspective to increase the probability of converting visitors into sales.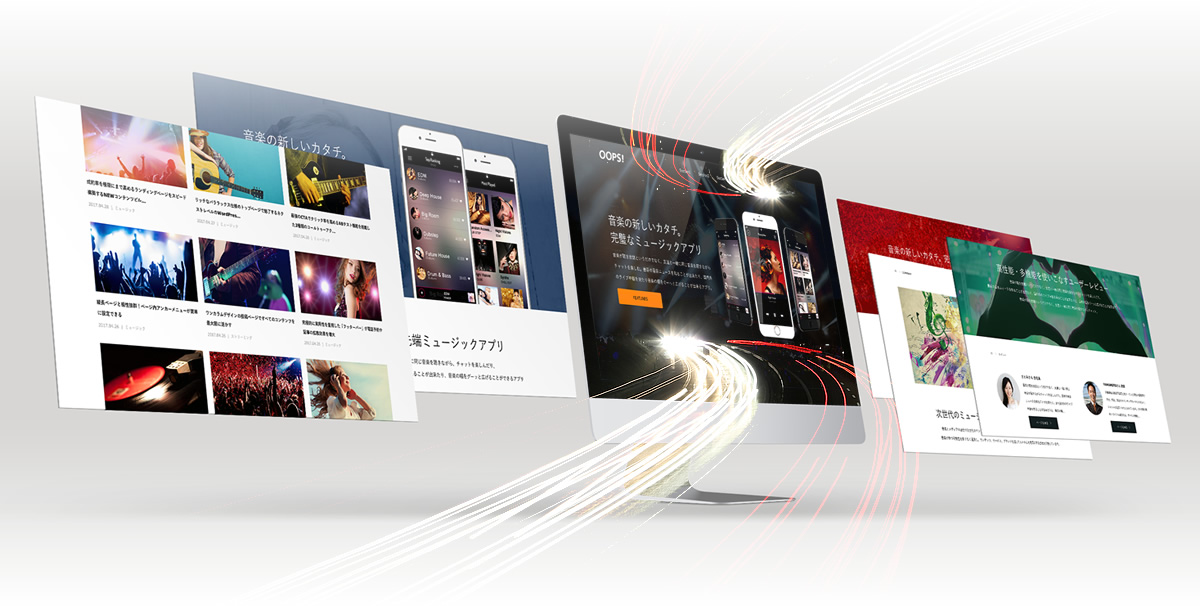 Full Of Examples of Customization, Even for Beginners
At TCD, we put a lot of effort into supporting our customers. This is because we believe that it is our mission to enable anyone to build a high value website. As a part of our mission, our customer support staff has selected a large number of examples of TCD theme customization and included them in the "TCD LABO". You can find many examples of useful customizations in this section.